Kingston Upon Hull. Home to the first-ever UK Pride (hiii!), the patty, the Humber Bridge, Wilberforce, Larkin, THE BEE LADY and loads more...
Into the nightlife
Pubs, clubs, bars and restaurants
From bargain boozers to Michelin starred restaurants and a thriving LGBT+ scene, we've got it all. Plus a pub that kind-of kickstarted the 1642 Civil War. We live for the drama.
A helping hand
Support groups and services
If you're an LGBT+ person looking for help in Hull and the surrounding area, these organisations could be what you're looking for.
Hull Roundheads
Get your kit on
We're massively proud to be an official kit supporter for The Hull Roundheads, Hull's only LGBT+ inclusive rugby team.
The Hull Roundheads welcome players regardless of sexuality or gender identity. They create a safe space where gay, bi, trans, straight and queer men can take up sports they didn't have the confidence to pursue before.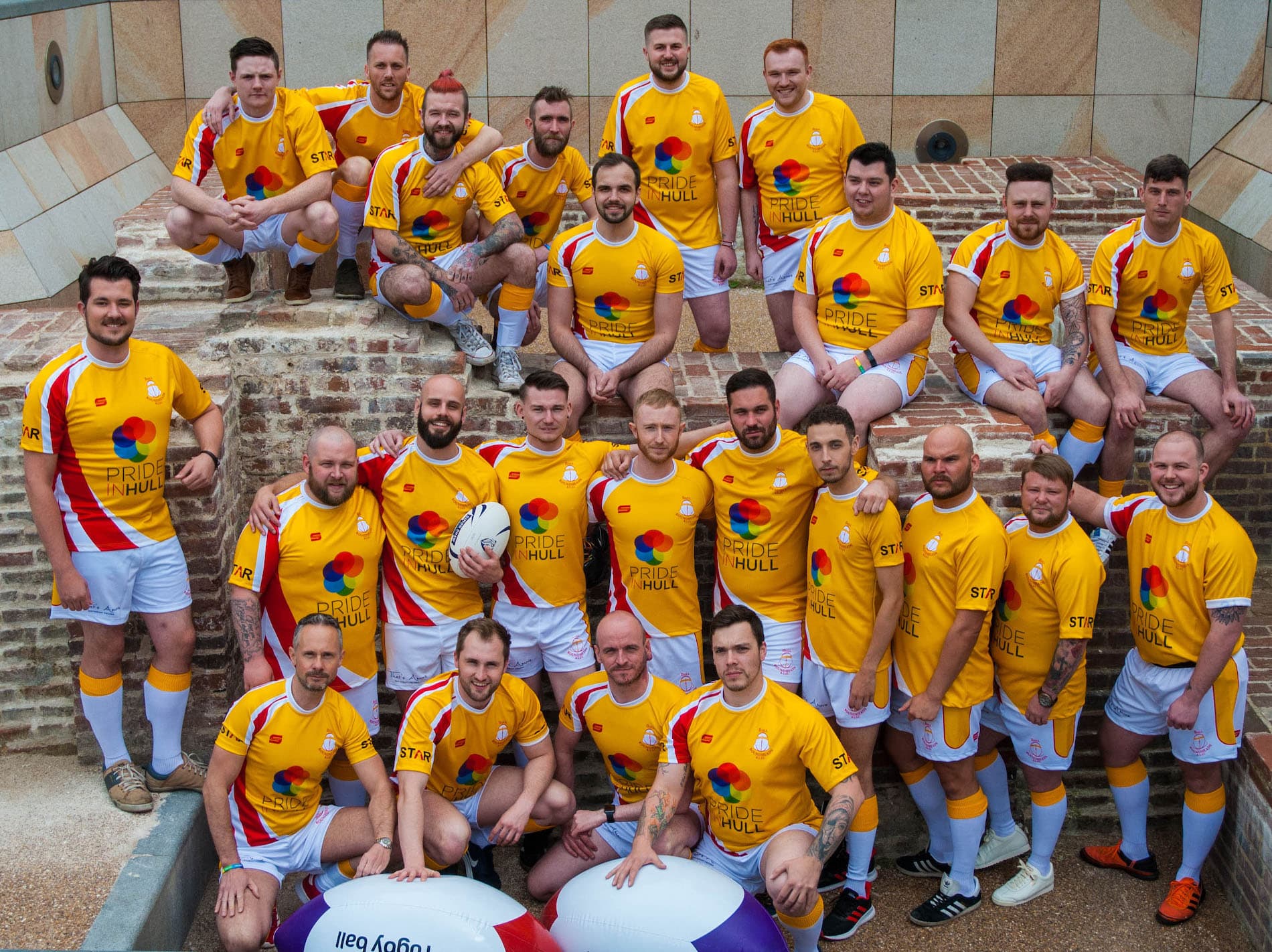 * Yes, we're still banging on about it, it was bloody amazing.
Pride in Hull is a non-profit charity run by volunteers. Help us keep the rainbow flag flying by donating.